Client: C.N.T.E.E. Transelectrica S.A.
Project co-Financed by: World Bank
Contractor: Siemens Austria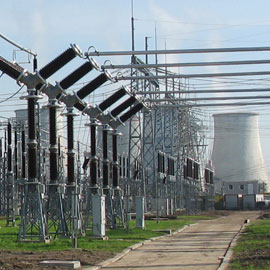 Iernut Project was designed to rehabilitate one of the most important substations of Transilvania area, considering the central position within 220 and 400 kV grid and the connection of the largest gas-fired power plant. Using a high-tech and a specific configuration (1,5 CBs / circuit), the substation was rehabilitated in three steps fulfilling the requirements of functionality and availability of the network.
Scope of works
Re-routing of 400 and 220 kV OHL
One new 200 MVA, 220 / 110 kV autotransformer
One new 40 MVA and one 16 MVA, 110 / 6,3 kV transformers
New 110 kV substation with 14 equipped bays
New 220 kV substation with 14 equipped bays for 9 circuits
New 400 kV substation with 4 equipped bays
New control and protection system
New metering system
New AC/DC supply systems.
Our role
Local Project Management

Support during bidding process
Assistance in establishment of the project organization
Project planning
Coordination of the local suppliers
Coordination of the local project designing
Revision and coordination of the technical specifications for electrical equipment
Supervision and coordination of construction and erection works
Claim management

Commissioning Management
Warranty services.