Client: S.P.E.E.H. Hidroelectrica S.A. – S.H. Hateg
Contractor: S.C. Energomontaj S.A. –  I.E.A.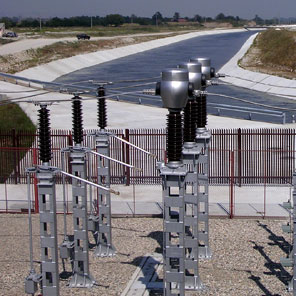 Subcetate Project is part of the development program of Strei River, between Subcetate and Simeria, consisting of a new Hydro Power Plant with two units, 6.98 MVA each one.
Our consultants were involved in the electrical part of the project, especially in the medium and high voltage substations.
Our role
Delivery of high and medium voltage primary equipment of substations
Delivery of the protection system of HV and MV substations
Delivery of the metering system
Technical support for engineering
Technical assistance for erection and commissioning of primary equipment
Setting, testing and commissioning of protection system
Setting, testing and commissioning of metering system
Training for client personnel.