The application takes advantage of the complementarity between the flexibility of Hidroelectrica's Hydro Power Plants and the OMV Petrom 860 MW Brazi CCPP working under restricted conditions.
With the SIRIUS-SGS platform a balancing support functionality is provided inside the VPP, such that the balancing services acquired from the centralized market are widely reduced.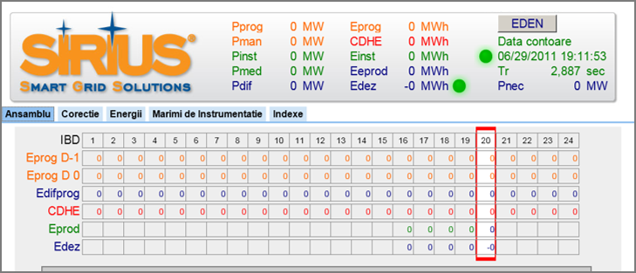 Real-time values
(available at 10-30 seconds)
u1(t), u2(t), u3(t) – line voltages
i1(t), i2(t), i3(t) – phase currents
p1(t), p2(t), p3(t) – active powers
q1(t), q2(t), o3(t) – reactive powers
Events (1 sec. resolution).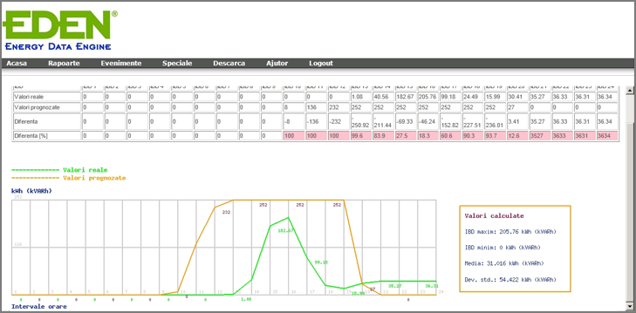 Market related values
(available at 1 min-15 min)
Pprog – programmed Power
Pp – produced Power
Eprog – contracted Energy
Eprod – produced Energy
Edez – unbalanced Energy
Tr – remained Time (sec.)