Clients: ENROM, PETROLARM, WIND&EARTH
Contractor: PETROLARM

Dobromir Project was aimed to connect three Wind Power Plants of 600 MW in the 400 kV transmission grid .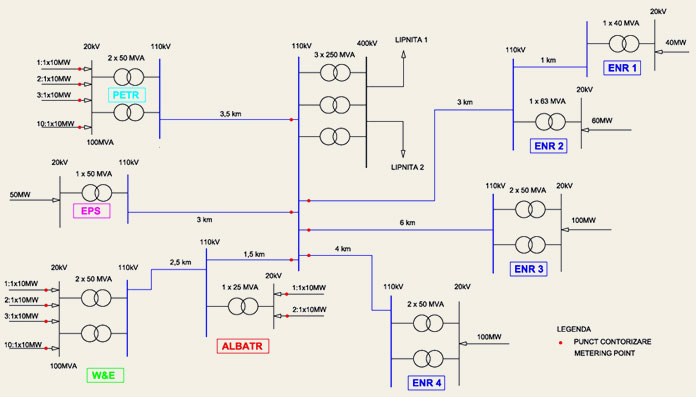 Scope of works
Configuration of the connection grid under two solutions to connect in 400 kV
Analysis of proposed generators against the specific requirements regarding the connection to the transmission grid of the wind generators (according to requirements of Regulatory Authority for Energy – ANRE: 51.1.017.0.00.03/ 04/ 09)
Analyse of proposed solutions for grid connection.
Our role
Design of the connection grid for the 600 MW wind power plants in 400 kV network
Consultancy related to the check of technical capability of various wind generators
Consultancy for setting up the Connection Permit application folder.