The project was conducted in a consortium of 20 organizations comprising research centers and universities, transmission and distribution utilities, energy equipment and ICT manufacturers, DER (Distributed Energy Resources) owners, consulting companies.
Project name: FENIX (Flexible Electricity Networks to Integrate the eXpected 'energy evolution')

Status: Finalised

Programme: EU FP6

Period: 2005 – 2009

Consortium leader: IBERDROLA (ES)

Partners: 20 from 8 countries (ES, FR, UK, NL, RO: ECRO, AU, DE, SL)

EU Budget: EUR 14 mil
Objectives:
To boost Distributed Energy Resources (DER) by maximizing their contribution to the electric power system, through aggregation into Large Scale Virtual Power Plants (LSVPP) and decentralized management
To conceptualize, design and demonstrate a technical architecture and commercial framework that would enable DER based system to become the solution for the future cost efficient, secure and sustainable EU electricity supply system.
Our role:
Ancillary services concepts and measurement
Definition and characterizations of services to support active distribution networks with LSVPPs
Developments at the level of the DERs
Design and testing at the level of the EMS FENIX agent
Training courses on FENIX concepts and architecture.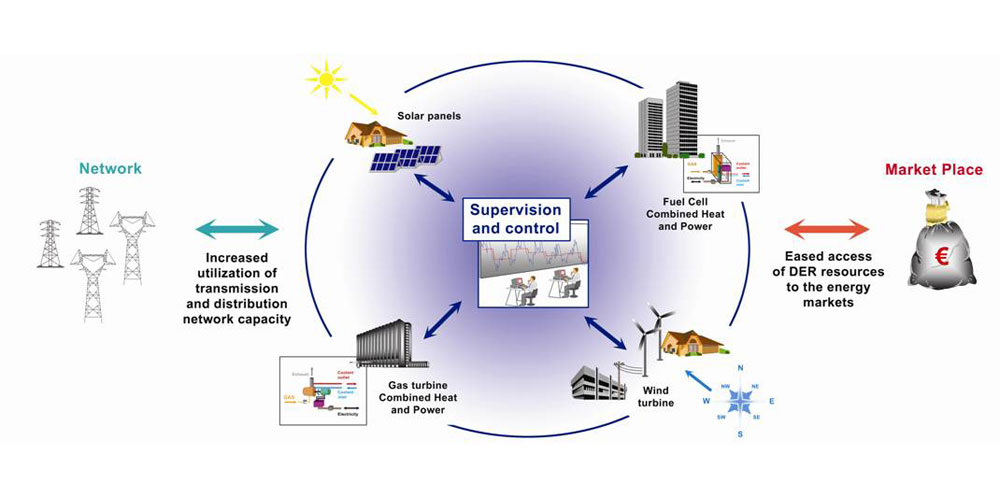 LSVPP – Enhancing system security and reducing overall costs.

More about the project at: www.fenix-project.org.